A FUNNY INTERVIEW IN LONDON, by Alicia Philippe and Mégane Fick
A funny interview !
Click here to listen

Alicia&Mégane interview
We were really enjoyed to go to London again, as last year. But this time, we had to achieve a mission: interview an English people.
When we saw this exceptional and off-center man, we both thought to interview him.
He looked so hearty and friendship, that we immediately felt enthusiastic to speak English with him.
During the interview, he was really crazy: giggling, making strange noises and saying anything, which made us laugh a lot (you could understand when you will listen to the interview).
After the interview we thanked him for this amazing moment!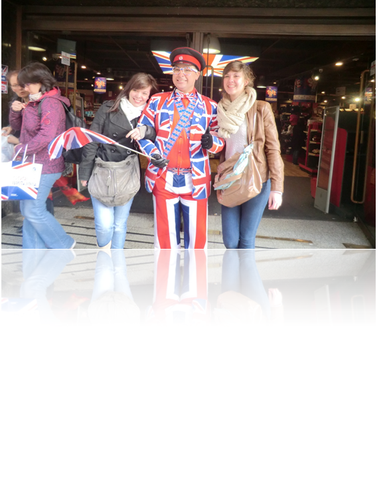 Partager cet article