TRIP TO BROADSTAIRS 2013: CORENTIN SOUCAT'S INTERVIEW
During this trip, I chose to interview my host family in their house. After have asked the permission to do this interview, Shaun, the husband, answered my questions. So, to try to answer the topic decided by the teacher, I decided to ask these questions: what is the economic, political and cultural place of the United Kingdom in the world? And today, is speaking English an advantage?
He didn't hesitate to confide his opinions about the question. So for him, the United Kingdom doesn't have a real influence on the world from an economic or political point of view. For him, the UK is too small to exist compared to superpower like the United States of America, India, China or the European Union. So he's thinking that to exist, the United Kingdom needs to join the European Union. He explains to me that this question is a very big debate in England. From a cultural point of view, he thinks that English culture has a big influence in the world notably with the language.
For Shaun, speaking English is an advantage because lots of people want to speak English and try to learn this language at school. But this advantage shouldn't make English people forget to learn foreign languages because he thinks that they are very important.
I find the opinion and the ideas of Shaun very interesting. So it was a very good experience to know the opinion of English people it and what they think like that. I hope to have same conversation again with other foreign people.


CLICK ON THE LINK TO LISTEN TO THE INTERVIEW:

Interview host family Corentin Soucat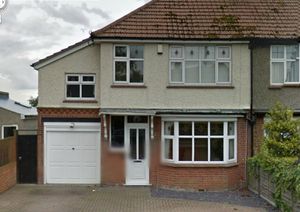 Partager cet article